Welcome.
Do you Wish you could have one million buckaroos gifted to you from an unknown yet extremely familiar source that you just can't seem to put your finger on oh god who are you get out of my house-
If you said yes, then look no further than the Church of Chihita!
You might be asking yourself, "who in the diddly darn heck are we worshipping?" And to answer your question, here is a picture of our God!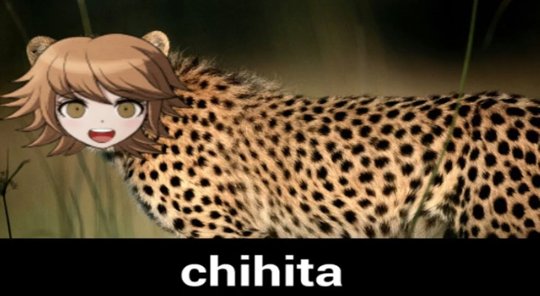 Image taken from one of our wonderful disciples, dirtydanganronpaconfessions over on tumblr! The character Chihiro Fujisaki belongs to Spike Chunsoft
Yes, as you can see, we do in fact have proof our god exists! Aren't They just amazing?!
You might also be asking another question, "I've been persuaded and charmed by this image of your amazing and absolutely wondeful god, how do I join the church?"
Well, you wonderfully gullible little lamb, are in luck! You may fill out the form below and once you do you should follow the instructions presented.